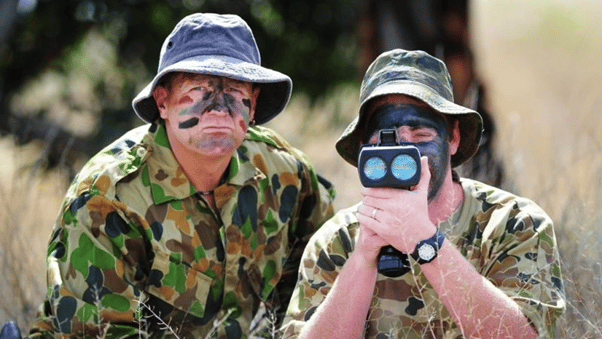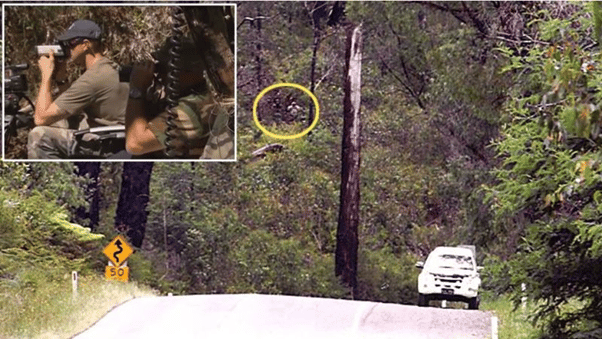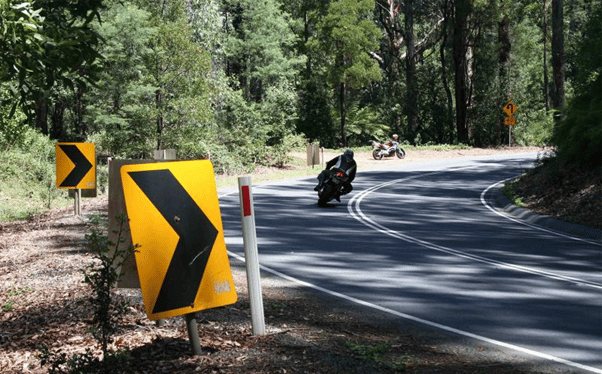 Camouflage enforcement.
An enforcement program should include unpredictable elements.
Covert enforcement (in all its forms) gives better compliance with speed limits across the whole road network, not just at overt enforcement sites.
Victoria Police is known to use camouflage enforcement as part of their strategy.
The 'camouflaged cops' initiative was developed to tackle the problem police were having with speeding motorcyclists in the Yarra Ranges.
Superintendent Neville Taylor: "Since then we have used it in other areas where we have the same challenges, such as the Surf Coast and down in Gippsland, around Mt Baw Baw and Latrobe," he said. "It is clearly saving lives on the road."
Victoria Police acting superintendent Michael West:
"Victoria Police makes no apologies for using innovative tactics to try and change road user behaviour and reduce road trauma."
Image credits: Geelong Advertiser, Shannons, Herald Sun.