AUSTROADS
SAFETY
HARDWARE
TRAINING
ACCREDITATION
SCHEME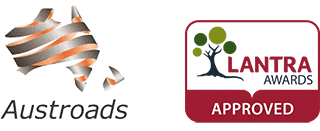 FREQUENTLY ASKED QUESTIONS
WHAT IS ASHTAS?
ASHTAS stands for the Austroads Safety Hardware Training and Accreditation Scheme. This scheme trains and licence people who work with road safety barriers, from design all the way through to installation.
Here's some info from Austroads: https://austroads.com.au/safety-and-design/ashtas
WHEN DO I NEED THIS ASHTAS LICENCE?
Each state and territory (and New Zealand) are setting their own requirements as to when their contractors and consultants need to be ASHTAS licensed. Victoria has made the following commitments:
From July 2023, contracts awarded for 2023-2024 FY will allow ASHTAS accredited operators to verify their own Certificates of Compliance (CoC).
From July 2024, the mandatory ASHTAS accreditation period begins where only operators who are ASHTAS accredited will be able to install, repair and maintain road safety barriers.
You may have noticed that other jurisdictions are starting to include a clause in their contract that contractors and consultants are required to be ASHTAS licensed.
WHY DO WE NEED THIS SCHEME?
Road safety barriers are life saving devices that must be designed and installed correctly to provide maximum protection to road users. If barriers are designed or installed incorrectly, they can be a hazard to road users. Ensuring that everyone working with barriers have the required knowledge and skills as well as appropriate attitude will ensure that we maximise the protection we offer to road users.
IS THIS FOR INDIVIDUALS OR COMPANIES?
Individuals – everyone must be licensed as an individual.
ARE THERE DIFFERENT CLASSES OF ASHTAS LICENCE?
Yes, they are several ASHTAS accreditation levels:
Operative – This is the entry level certificate and applies to everyone.
Installer Module A – This builds on the Operative level and applies to anyone leading a team of barrier installers.
Installer Module B: Public Domain – This is training for in the installation of generic temporary barriers, wire rope barriers, W-beam barriers, concrete barriers, and end terminals.
Private Domain – Proprietary product specific training
HOW DO I GET THIS ASHTAS LICENCE?
IS ASHTAS APPLICABLE TO TEMPORARY BARRIERS?
Yes, the ASHTAS scheme applies to both permanent and temporary barrier systems. However, Austroads has not yet finalized the details of the courses specifically for temporary barriers. As a result, leading temporary barrier installers will take Operative training as an immediate measure to demonstrate their competence. They will then complement this with product-specific training as it becomes available from Austroads.
HOW LONG DOES THE ASHTAS LICENCE LAST?
Operative: 3 years, and then you will need to do a refresher course.
Installer: Ongoing, but requirement to prove that you are regularly installing barriers via an eLogbook which will be reviewed by Safe System Solutions Pty Ltd regularly.
WHICH ASHTAS LICENCE SHOULD I GET?
We recommend anyone doing anything with road safety barriers (design, surveillance, installation, maintenance) completes the Operative course as a minimum. Installers and field leads should complete the Installer Module A course plus whichever course from Installer Module B that applies to them.
HOW MUCH DOES THIS COST?
| | | |
| --- | --- | --- |
| Course + Exam + Licence | Cost (ex GST) | Recognition of Prior Learning Discounted Price (ex GST) |
| Operative | $695 | $590 (15% discount) |
| Installer | TBA | TBA |
Please contact us for group booking discounts.
I'VE COMPLETED THE SAFE SYSTEM SOLUTIONS PTY LTD ROAD SAFETY BARRIER COURSE IN THE PAST, DOES THIS PROVIDE ME ANY CREDITS?
We will be working towards offering anyone that has completed our 2- or 3-day Road Safety Barriers course in the last 5-years recognition of prior learning credits, but we don't have the bridging courses available at the moment. Hopefully in the near future this will mean you only need to attend a short ASHTAS bridging course of approximately 3 hours and successfully pass the exam and it will be offered at a discounted rate.
ARE THERE ANY EXEMPTIONS?
No, to get your ASHTAS licence you must complete the course and pass the exam. The only exception is our recognition of prior learning, but you still need to attend our short bridging course and pass the exam.
HOW LONG DOES THE COURSE AND EXAM TAKE?
The course is 6 hours and the exam is 1 hour.
WHERE ARE THE COURSES BEING HELD?
WHO SETS THE EXAM?
The exam has been set by Lantra in consultation with Austroads. Safe System Solutions Pty Ltd has was not involved in the writing of the exam.
WHAT IS YOUR CANCELLATION POLICY?
If you are no longer able to attend this program, a full refund will be given, provided you have notified us via email at least 7 business days before the commencement of the program. Any cancellations received in less than 7 days of the commencement of the program are non-transferable and will incur a $100 (inclusive of GST) processing fee per participant.
IS THERE AN ONLINE OPTION?
The initial courses and exams will be conducted as in-person courses to provide students the best opportunity to build their knowledge and pass the exam. Online may be offered in the future if there is sufficient demand. If you're interested in online training let us know via: ASHTAS@SafeSystemSolutions.com.au
DO YOU OFFER IN-HOUSE TRAINING AND EXAMS?
WHAT IF I FAIL THE EXAM?
Austroads/Lantra offers you to re-sit the exam at your home, your workplace, and in our offices.  Please note that there is a $150 fee to re-sit the exam.
I HAVE DIFFICULTY READING – HOW CAN I SIT THE EXAM?
WHAT IF I DON'T GET THIS LICENCE?
This will make you ineligible for some contracts from road authorities and road managers.
DOES THIS TAKE OVER CERTIFICATE OF COMPLIANCE REQUIREMENTS?
Yes, in Victoria from July 2023 ASHTAS licensed operators will be able to verify their own installations.
Other jurisdictions do not have Certificate of Compliance requirements but are putting in place ASHTAS requirements.
DO I NEED A CONSTRUCTION INDUCTION CARD (WHITE CARD)?
The Construction Induction Card 'White Card' is not required for the ASHTAS Operative Course or to be fully barrier licensed. 
HOW MANY CONTINUING PROFESSIONAL DEVELOPMENT (CPD) HOURS DO I GET?
7 CPD hours (operative course + exam)
I'VE GOT MORE QUESTIONS – WHO CAN I TALK TO?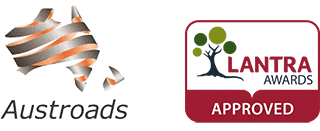 The ASHTAS Scheme is an Austroads/Lantra initiative. Content of the course and exam have been set by Austroads and Lantra.
Safe System Solutions is a Lantra approved RTO that is a provider/distributor of the ASHTAS course and exam.