The Barrier tool for all your road safety measuring needs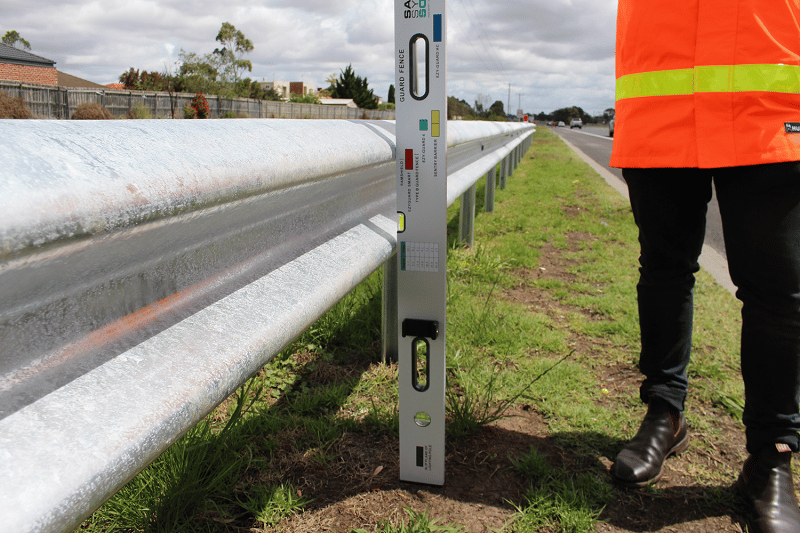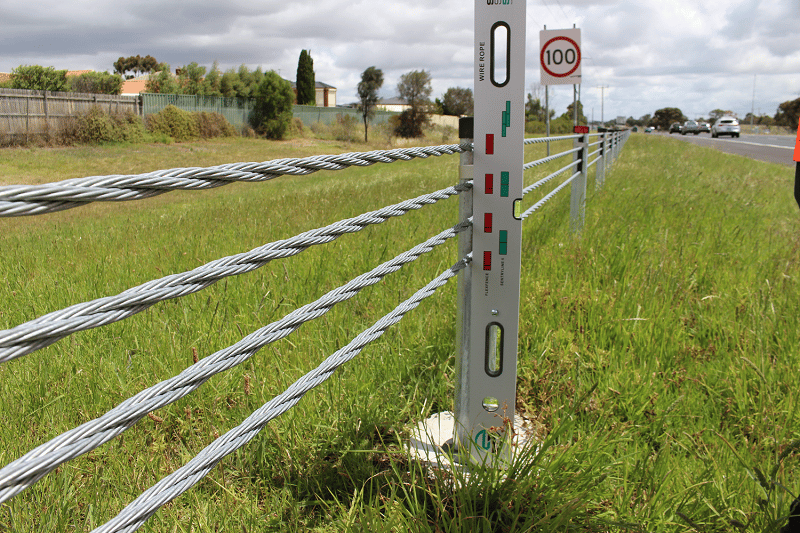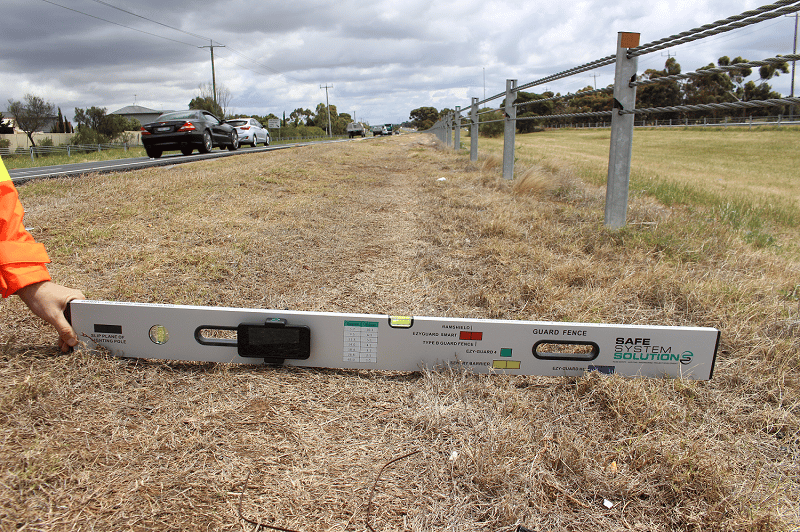 Description
Barry is a measuring tool designed to assist practitioners to:
validate the height of safety barriers based on VicRoads Road Design Note (RDN) 06-04 – Accepted Safety Barrier Products and product supplier's requirements; and
assist in measuring the slope of roadside batters.
Barry has two sides, one for measuring Wire Rope Safety Barriers and one for W-Beam (Guard Fence) type barriers. There is also a ruler located on the edge to help with taking and recording site measurements
Download user manual here
Specifications
Vertical tolerance markings for a variety of barriers
Ruler
Adjustable phone bracket
Spirit levels: vertical and horizontal
Purchasing
Barry is valued at AUD $110 inc. GST To purchase please contact us below and specify; quantity, and delivery preference – pick up from Brunswick office or delivery to your preferred address.