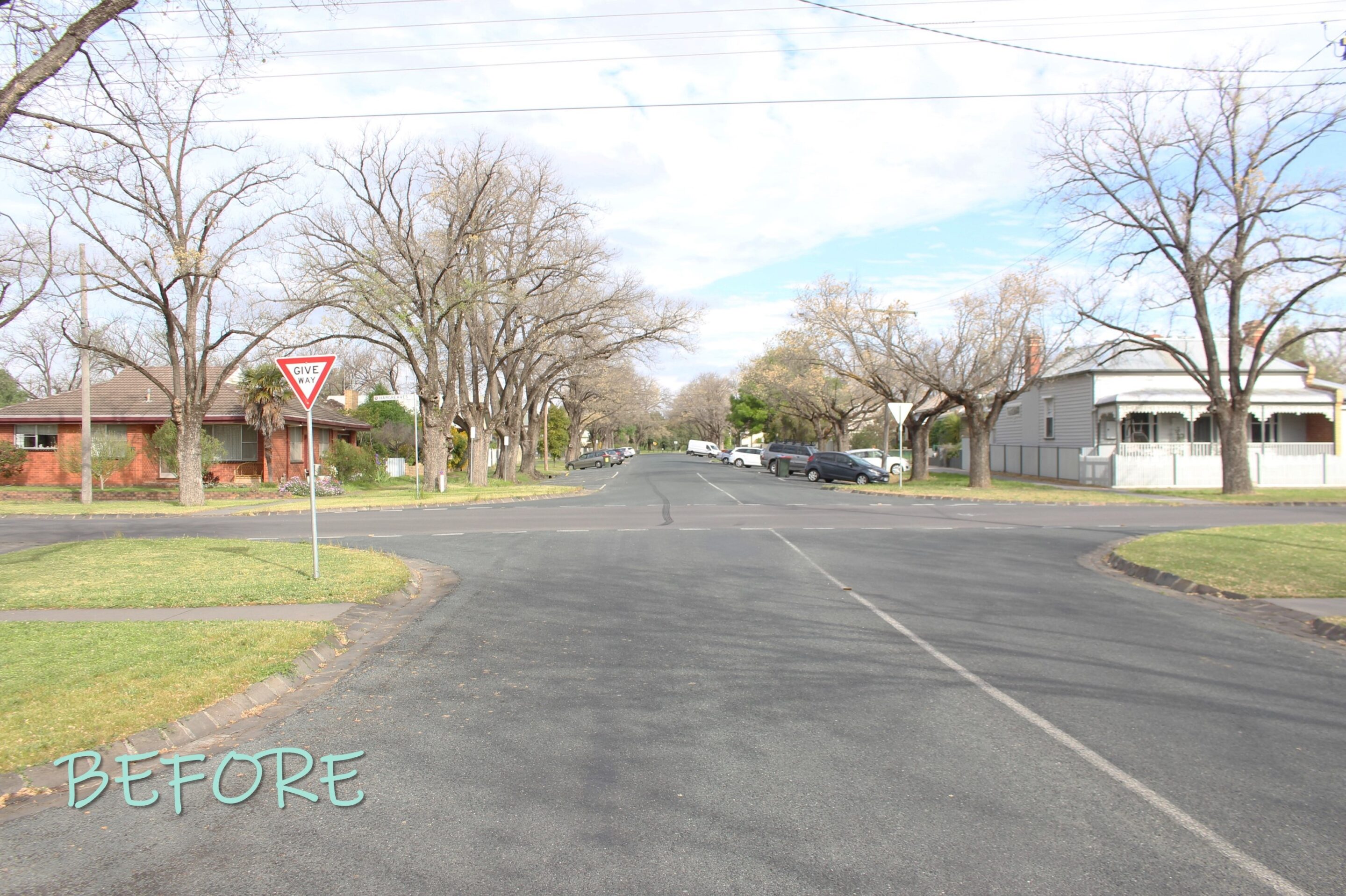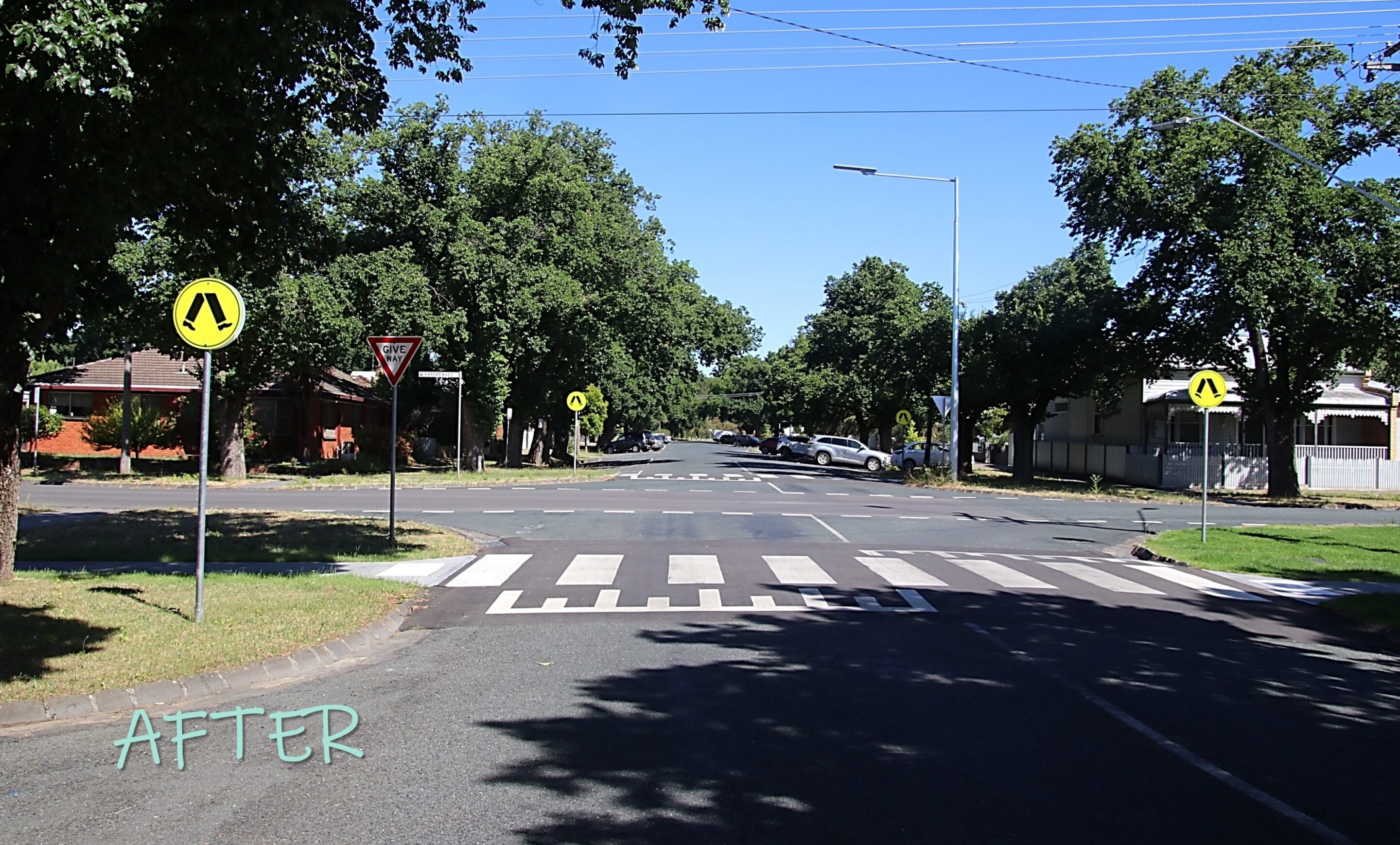 Debate in industry continues about the appropriate treatment of side road entries. Options include raised thresholds, continuous footpaths, wombat crossings, painted treatments, bluestone kerbing, warning signs or further education about the road rules for turning drivers.  
We like this treatment implemented by the City of Greater Bendigo at the intersection of Hargraves St and Baxter St. Being at a cross-road, this treatment has not only created safe crossing points for pedestrians, but also reduced the risk of vehicle overshooting the intersection.  
This project was funded under the Federal Black Spot Program. A Road Safety Audit (undertaken by Safe System Solutions Pty Ltd) was included in the successful submission for funding to the Federal Government.