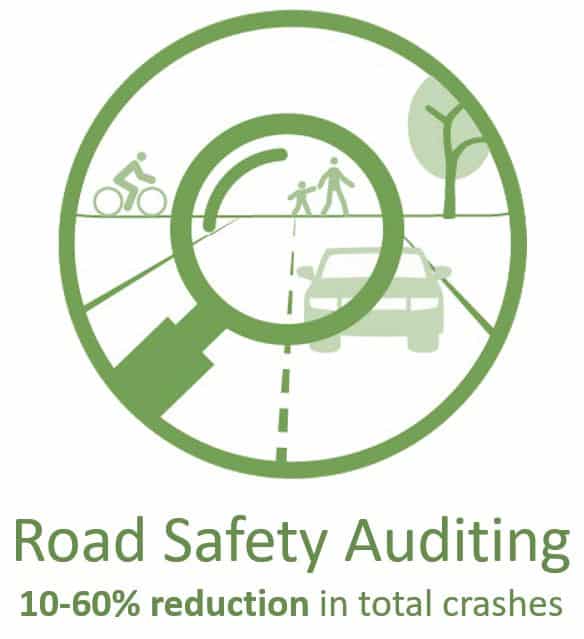 Road Safety Audits (RSAs) are an established and proven practice around the world. They reduce death and serious injury in the transport realm. The practice of undertaking RSAs has been successfully operating in world leading road safety jurisdictions (such as the UK, Australia and New Zealand) for over 20 years, and has more recently gained traction in the USA.  
Across the world there have been a number of independent evaluations of the effectiveness of RSA programs – all of which show clear and tangible results. In 2012, the Federal Highways Administration published a document Road Safety Audits: And Evaluation of RSA Programs and Projects. This document sparked an increase in RSAs undertaken in the US. The evaluation found safety benefits in the order of 10-60% reduction in total crashes.  
Australia and New Zealand continue to improve the RSA practice by further incorporating Safe System principles into the process.  
Reference: https://highways.dot.gov/safety/proven-safety-countermeasures/road-safety-audit