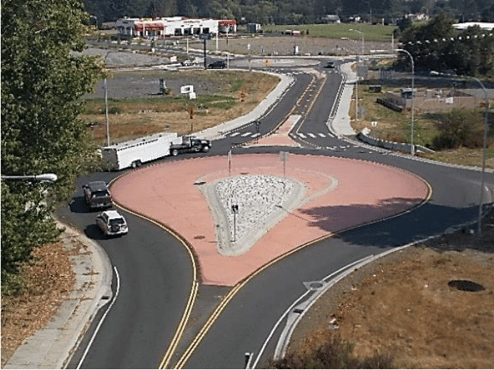 Who says roundabouts need to be round? 
There are a variety of roundabout designs that deviate from the traditional circular roundabout. These include (but not limited to): 
– Teardrop/raindrop
– Dog bone
– Dumbbell
– Peanut
– Turbo
– Squarcle
– Cut through
– Hamburger
Each of these can be used in unique situations where the cost, effectiveness or safety of traditional circular roundabouts is not optimal. Each of these non-circular roundabouts needs to be designed carefully taking into account a raft of complex factors.