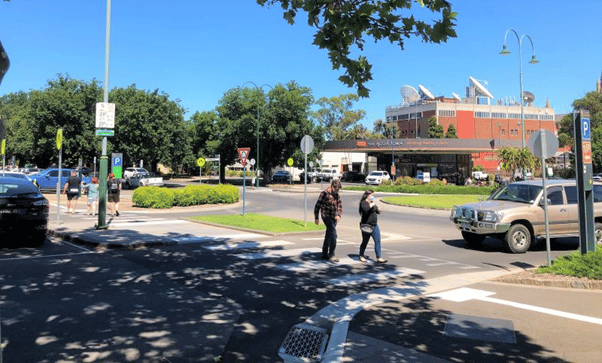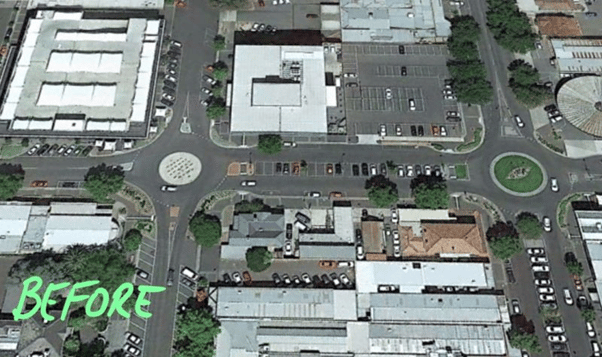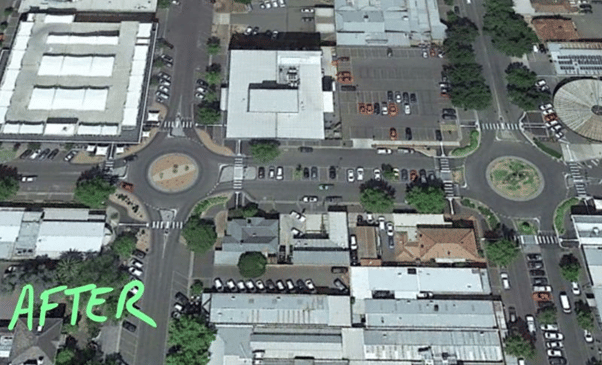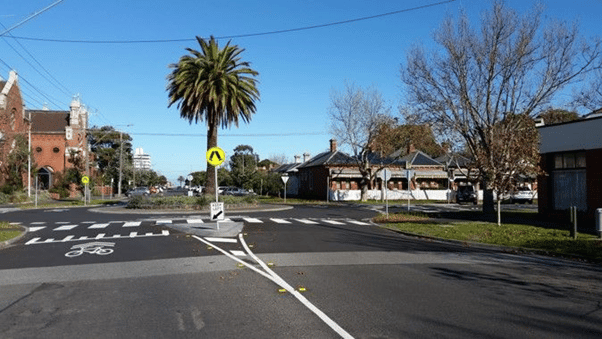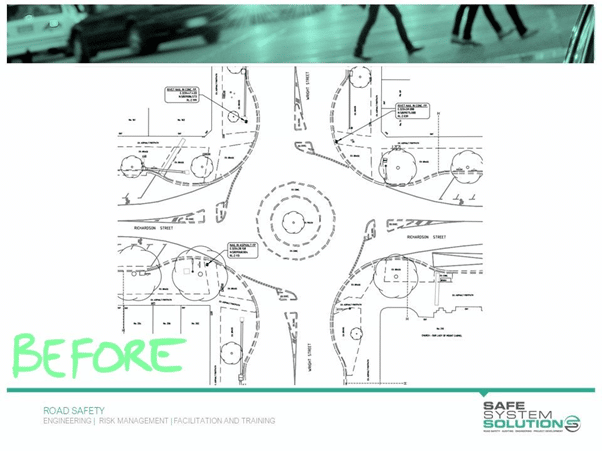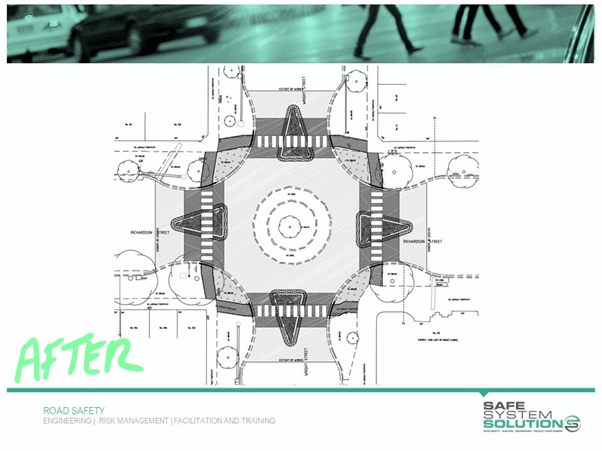 Who says roundabouts and pedestrians don't mix?
Roundabouts and raised pedestrian crossings (Wombats) can create a safe and accessible environment for all road users.
An evaluation of the installation of wombat crossings (Candappa 2014) showed that installing raised pedestrian crossings reduced vehicle speeds, improved compliance by all road users and assisted drivers, riders and pedestrians understanding of the intersection.
Before and afters: Bendigo CBD and Middle Park.