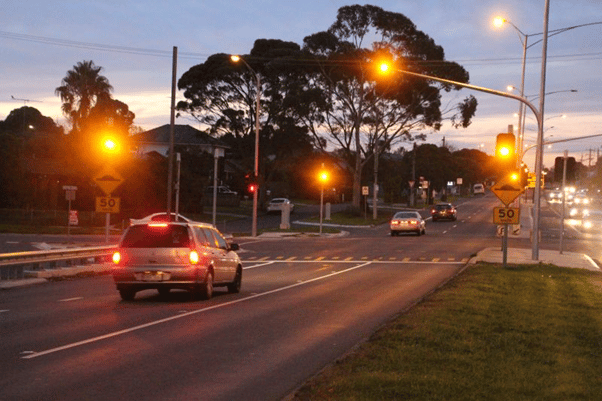 The 'Dilemma Zone' at traffic signals is the period in time and space when a driver is unsure if they will make it through the traffic signals before they turn red.
Narrowing the Dilemma Zone can assist in reducing the likelihood of crashes. This can be achieved in a variety of ways, including:
> Active Advanced Warning Signs
> Red light cameras
> Raised Safety Platforms at the intersection
> Slowing speeds on the approach to the intersection.
The Dilemma Zone should be thought about separately to other red-light running issues such as lack of visibility, intentional violations, skid resistance issues, human factors and timing and phasing.
Diagrams: TRB 2012 and Lu et al 2015
Photo: Safe System Solutions Pty Ltd