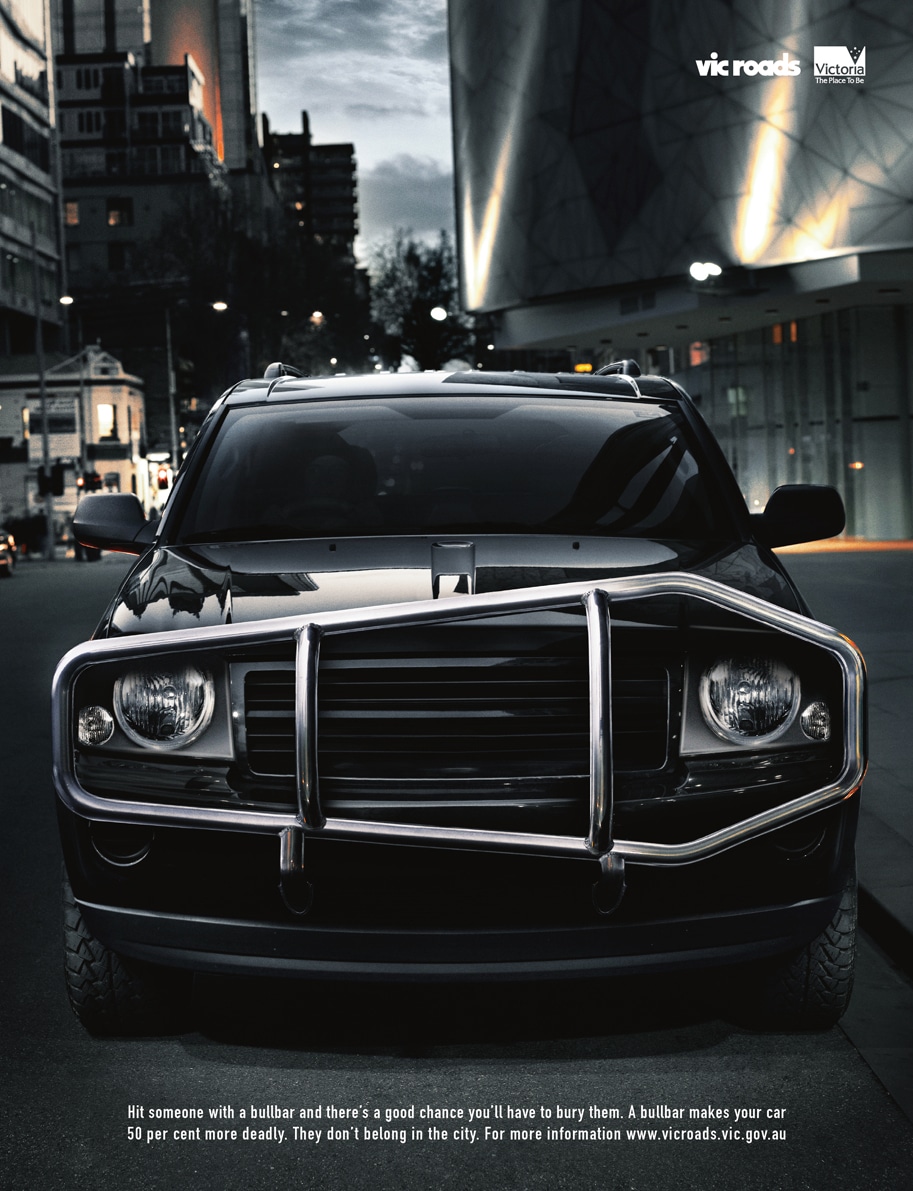 Adding a bullbar to a vehicle can make it 50% more deadly. Why is this?: 
⚠ Bullbars cause the mechanics of crashes with pedestrians and cyclists to change. According to Victorian Government research, this can cause death of a pedestrian at half the speed of a vehicle without a bullbar. 
⚠ Side impact crashes where vehicles with bullbars are the bullet vehicle exert forces higher on the target vehicle. This is closer to the head and chest area of the target vehicle occupants.
⚠ Airbags may not inflate correctly in a crash.
⚠ It may impact the crumple zone of the vehicle.
⚠ Bullbars can impact sight to the carriageway.
Advertisement source: Victorian Government