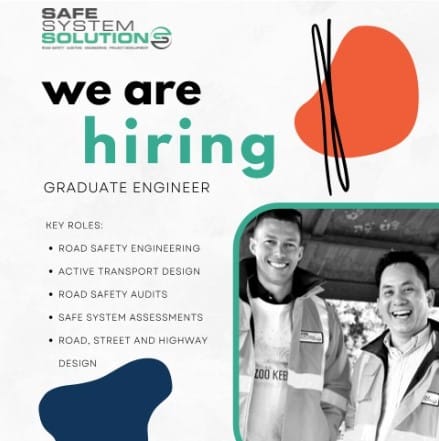 ⚠️ We are looking for graduate engineers to join the SSS Team in 2023! ⚠️
Safe System Solutions Pty Ltd is a road safety consultancy working across Australia and New Zealand. We work on some of the largest transport projects in Aus and NZ, as well as the more niche and complex tasks.
We offer genuine work-life balance, an inclusive culture and diversity in work.
Come join us in transforming the future.