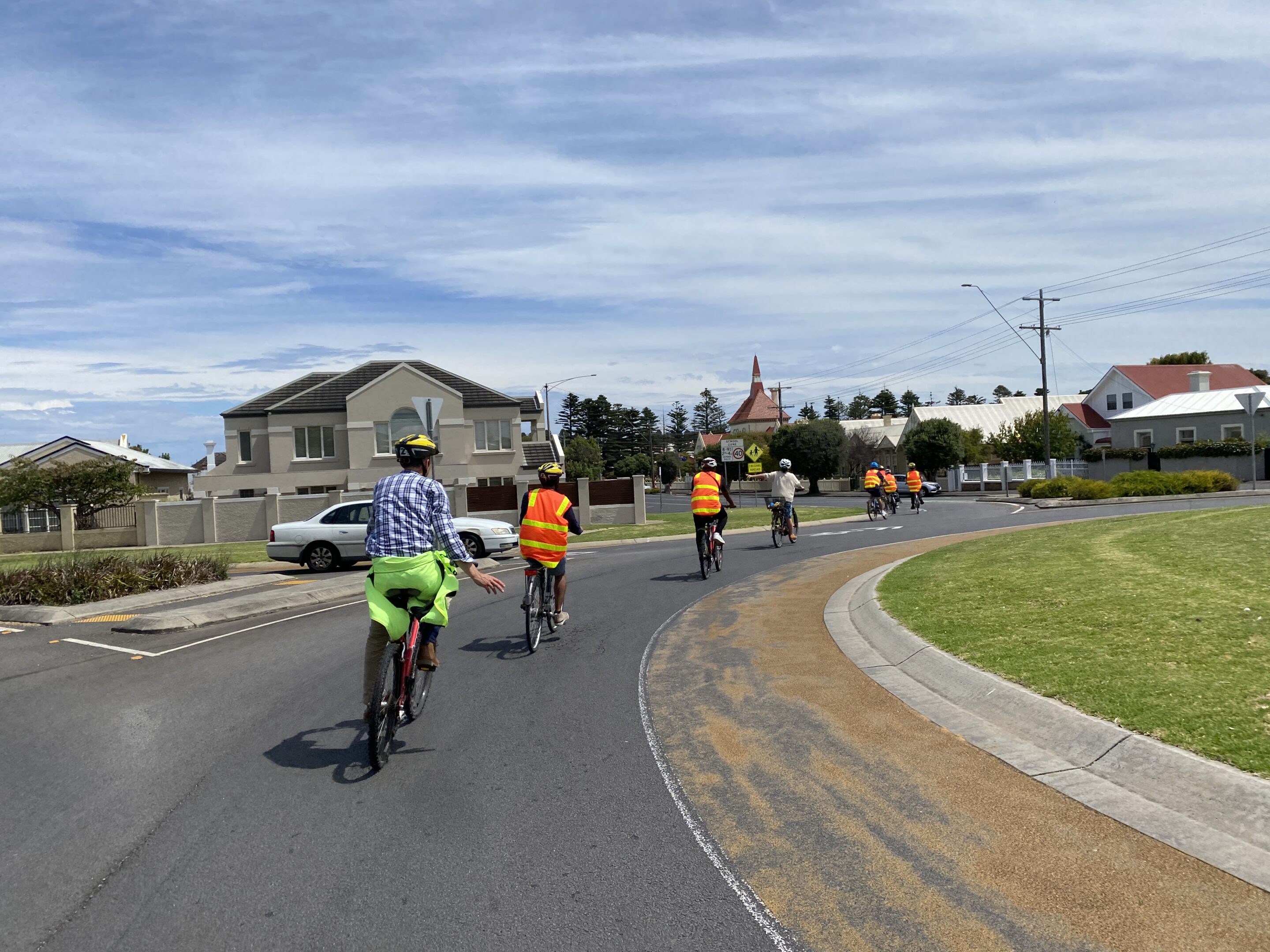 Last week, Safe System Solutions Pty Ltd had the pleasure of running our highly informative and engaging Cycling Auditor Course in the beautiful city of Warrnambool.
The course covered a wide range of topics related to cycling infrastructure, including best practices for planning and implementing bike lanes, shared paths, and other essential infrastructure to ensure safe and efficient cycling networks.
Our cycling guru Max McCardel and Technical Lead Jamie Robertson hopped on the saddle and led participants through a variety of cycling infrastructure treatments. We were thrilled to see everyone engage in lively discussions and exchange valuable knowledge and experiences with one another.
The course was a great success, and we are grateful for the opportunity to contribute to the development of cycling infrastructure in Warrnambool and beyond.